2 tickets for 'The Help' at the Synergy Park, Kings Park on 11 December 2011.
you & me
Little snacks
Cheers
We watched the movie 'The Help' starring Emma Stone.
We thoroughly enjoyed ourselves that night.
The weather was lovely and warm.
Even better if the sky was full of stars.
But clouds were fine.
i love clouds.
We found a nice spot for our picnic mat.
Nice and early.
We shared a bean bag.
lying there talking & snapping random photos.
I love the time we spent together.
&
i miss you lots.


The movie was perfectly cast, heart-warming, witty
& i simply adore the 1960's.
The friendship and compassion in the movie moved me to tears.
One of my favourite movies of 2011.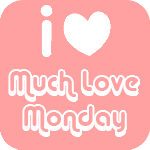 today i joined the lovelies of 'Much love Monday'.
Please check out the rest of the lovelies by clicking on the icon.
Happy Monday!